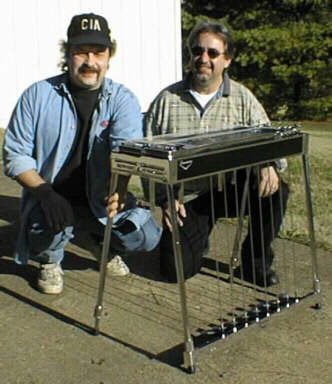 Mike Cass and proud owner Dave Robbins.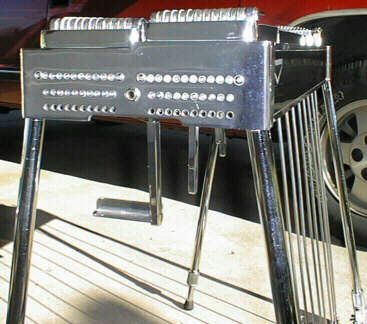 FROM BUDDY'S PRIVATE COLLECTION
(Pictures taken by Buddy 12/16/98)
At one time, this was Buddy's guitar.
It's a 64-ish Emmons push-pull.
Mike Cass restored the guitar
(finish, pedal set-up, etc..) and
Dave Robbins owns it.
Note the extra row of split tuners.
(More info on the way).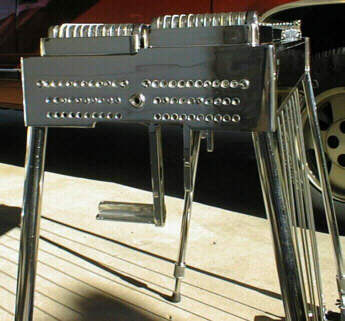 Nice job, Mike!!

BACK TO FUN STUFF